Leadership Team:
Our leadership team recognizes the authority of God, and realizes that we are shepherds who serve under the Chief Shepherd, Jesus Christ. We desire to devote ourselves to prayer and to the ministry of the Word. Our passion and goal is to equip the believers for the work of the ministry until we all attain maturity in the fullness of Christ.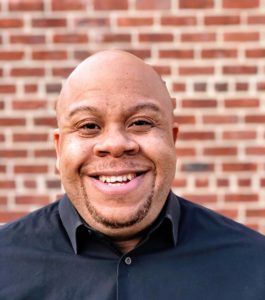 Nehru was born in the beautiful island of Jamaica, and came to the United States as young boy living in Queens, NY.
Nehru currently serves as the Senior Pastor at Living Hope Christian Church in Bellerose, New York. He is also a Professor at New York School of the Bible in Midtown Manhattan teaching a variety of subjects including Leadership Development and New Testament Biblical Studies.
Nehru is known for his encouraging and jovial attitude toward the teaching of the Bible. He is a well sought after and gifted preacher, teacher and worship leader, with over 25 years of ministry experience.
Nehru's deep resounding passion i
s to see more people come to the saving knowledge of Jesus Christ and become life-long followers.
Nehru Grant is happily married to Cerez, and is the father of Kira, Sariah, and Eliana.